The India Challenge
By Helmut G Flasch
When giving a seminar in the early days of doing business in India (around 1955), a seminar attendee told me that the management, marketing and personnel hiring and training strategies that I have mentioned in my lecture might work in other parts of the world but
"THIS IS NOT HOW WE DO IT IN INDIA".
And I responded, "Well, I did not come to India to teach you what you are already doing, but came to teach you new things and new ways which will work – after all, if you continue to do what you have been doing, nothing will ever change."
The person then replied with a smile, "Ok – even if you are right – this is a big country."
I said, "And I am a big guy."
See some of the success stories of our India clients and judge for yourself!
We are very actively involved in social events to improve education and children's welfare in India. See our events in Social Improvements.
The story of a dentist-turned-movie-producer
A dentist in Mumbai who employed but two helpers of his dental practice had asked Mr Flasch in 1995 of whether it is true that in America, some dentists have two or more practices with two or more dentists in each practice working, and if that is so, whether it could be done in India, since he had not seen it happening ever.
Mr Flasch answered with a resounding "Yes, of course!" and showed him how it could be done for his practice.
And now 12 years later, this doctor has two offices, with about 30 doctors working two shifts in each office.
But that is not the best yet.
What Dr. U. T. likes even more than the phenomenal success of his dental practice is that he now also has enough time to pursue his hobby – film-making.
He has produced a movie for which he has won an award because the movie has lasted 52 weeks in the box office, shown in theaters across the country!
Our clients in India Continue to Expand Their Business Many Years After They Have Finished Our Programs.
Our Clients' Long Term Success is
a Testimonial that Our Programs are
Long Term Effective Solutions!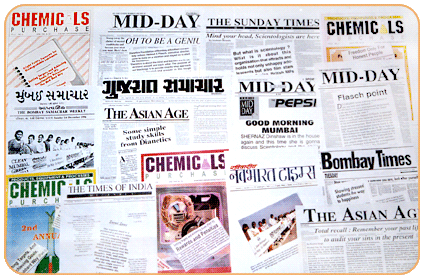 Mr. Flasch and his consultants have worked with both small businesses and large corporations in India with great results.
After only 10 months of consulting, a plastic manufacturing company owner expanded his office space by 3 times!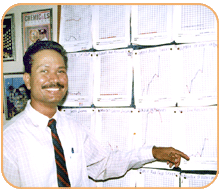 An owner of a steel company expanded his gross income by 400 times!
We have worked with a large petroleum company and gave them management knowledge that stabilized the executive team.
We are very actively involved in social events to improve education and children's welfare in India. See our events in Social Improvements.
See more clients' success stories from across the world.
Success.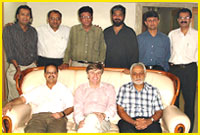 Reunion of some of our earliest successful graduates of our consulting programs. Many of our graduates have continued on to achieve even greater success in business and in personal endeavors – and they attribute no small part of that success to our teachings.
"I just wanted you to know how happy I am to be experiencing this management technology. I actually 5.5X my business last year and I see the capability of doing the same again this year. I am completely sure that I could not have done it without this technology. The nicest part about it is, all it is, is common sense I'd never been taught."
H. N, Printing Company Owner